Only $5.99 a month!
Purchase Your Subscription Today
Thousands of Custom
Home Inspection Report
Narratives - Updated Weekly!


Explore some free sample narratives below!
Roofing
Coverings: Damaged & Torn Shingl​es

During the roof inspection, a number of cracked or broken shingles were observed. These types of damage can be caused by various factors such as age, weather events, and improper installation. Cracks in shingles can allow water to penetrate the underlayment, potentially causing leaks and damage to the structure of the home. Broken shingles can also lead to leaks and can be a sign of a more serious issue such as rot or decay. It is important to address cracked or broken shingles as soon as possible to prevent further damage to the roof and home. It is recommended that the homeowner have a roofing professional evaluate the damaged shingles and make any necessary repairs.
Site & Vegetation

Overhanging trees above a roof can present several dangers. One of the main risks is that falling branches or debris can cause damage to the roof or other parts of the home, such as breaking windows or causing leaks. Additionally, leaves and other debris can accumulate on the roof and in gutters, leading to clogging and potential water damage.Trees can also cause damage to the shingles and other roofing materials.

Overhanging branches can rub against the roof, causing scratches and wear and tear on the shingles. In addition, moss, lichen, and other forms of growth can grow on the roof if it is shaded by the tree, leading to water damage and other issues.In addition, overhanging trees above the roof can be a fire hazard as the dry leaves and branches can easily catch fire from a spark or ember, endangering the entire house.It is important to regularly inspect and maintain trees near a house and trim or remove any branches that pose a risk to the roof or other parts of the home. It is also recommended to consult with a certified arborist who can provide professional advice on how to safely maintain trees near a home.
Electrical

Overcurrent Protection: Breaker(s) Double Lugged (Double Tapped)

During the inspection, it was noted that there was a double tapped breaker present in the electrical panel. This means that there are two wires connected to a single breaker, which may not be up to code and can be a potential fire hazard. It is recommended that a licensed electrician be contacted to correct this issue as soon as possible. Additionally, it is important to ensure that the panel and breakers are compatible brands, as using different brands can also be a potential hazard.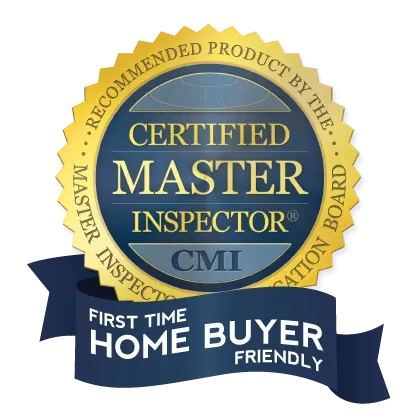 Access to thousands of narratives updated weekly!
Let's face it. Buying a home is intimidating and scary for most people. The one thing that I've learned over the years of inspecting is that communication is key - for you and your client. Effective communication can not only improve your bottom line, but it can also reduce your liability as well. Your clients deserve inspection reports that provide sufficient detail and information so that they can make informed decisions on the future of the purchase.

Our narratives are written by Certified Master Inspectors® that have extensive experience in communicating to first time home buyers. Spend less time writing reports and more time knowing your clients are satisfied!